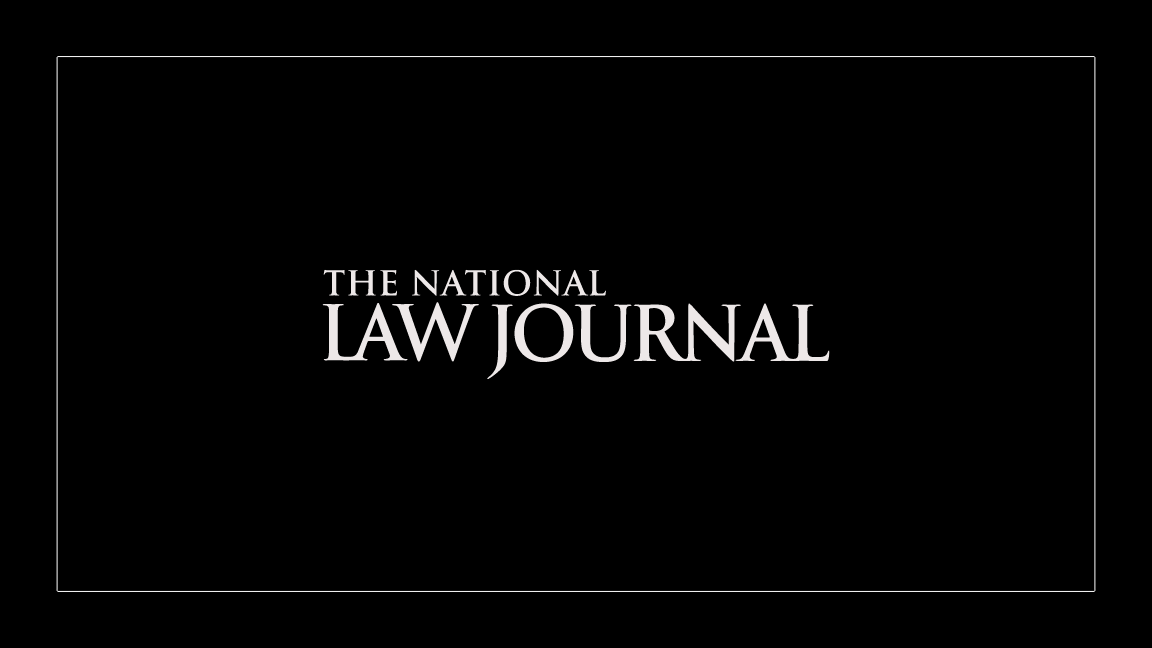 A Losing Hand
Posted on
January 14, 2017
In the eyes of the Justice Department, Zhenli Ye Gon is a major player. The one-time fugitive allegedly amassed a fortune importing and selling ingredients to methamphetamine producers in Mexico. A March 2007 raid on his mansion in Mexico City turned up $207 million in bundled cash — the single largest seizure of alleged drug money in the world. When federal drug agents arrested him in an Asian restaurant in suburban Maryland in July 2007, they were certain they had nabbed a kingpin.
"With the arrest of Zhenli Ye Gon, we've apprehended not only the man behind the money, but the man behind the meth," Karen Tandy, then administrator of the Drug Enforcement Administration, declared in a statement. The case was heralded as a collaborative feat by the governments of Mexico and the United States.
This week, Justice Department lawyers will head to the U.S. District Court for the District of Columbia, where a judge is expected to dismiss the government's case against Ye Gon.
Prosecutors are now asking that the indictment against Ye Gon be dismissed without prejudice and that he be turned over to Mexico, where he is charged with, among other things, organized crime and firearm and drug violations.
The collapse of the Ye Gon case is the latest in a string of troubled high-profile Justice Department prosecutions. In April, the Justice Department asked that the public corruption guilty verdict against former Sen. Ted Stevens (R-Alaska) be thrown out because prosecutors had failed to turn over key evidence to the defense. Justice prosecutors dropped charges in May against two pro-Israel lobbyists who were accused of illegally passing on national security information. And on May 8, a jury in federal court in Montana dealt Justice a big loss in finding W.R. Grace & Co. not guilty on charges that it knowingly exposed residents to asbestos.
"It is more likely to be viewed as an embarrassment because it comes at a difficult time for the department," said Cadwalader, Wicker sham & Taft special counsel Jodi Aver gun, a former chief of the Justice Depart ment Criminal Division's Narcotics and Dangerous Drug Section who practices white-collar criminal defense in Washington. The government, Avergun said, was right not to push to trial with a shaky case. "The Justice Department laid its cards on the table," she said.
But a review of court records and hearing transcripts shows the Justice Department may never have held a winning hand.
BUILDING A CASE
The DEA and the Mexican attorney general's organized crime unit launched a joint investigation of Ye Gon and his pharmaceutical import company, Unimed Pharm Chem of Mexico, in March 2006. The probe was part of a crackdown on secret methamphetamine labs in Mexico and tighter regulation of the sale of pseudoephedrine in the United States.
Unimed had permits to import pseudoephedrine and ephedrine into Mexico until July 2005, when the Mexican government pulled the paperwork, prosecutors said. Ye Gon, a 46-year-old native of China who moved to Mexico in 1990, illegally continued importing the "chemical cousins" of the two ingredients from a supplier in China and then made pseudoephedrine, according to prosecutors.The drug was then sold on the black market in Mexico, prosecutors alleged.
On March 15, 2007, Mexican authorities raided Ye Gon's home, seizing $205 million cash — mainly in $100 bills — hidden in closets, false walls and suitcases, according to prosecutors. There was another $2 million in other currency — including euros, pesos and Hong Kong dollars. Authorities said they found an automatic AK-47 assault rifle and several handguns, including a pistol with an obliterated serial number.
Then-DEA administrator Tandy issued a press release — along with photos of the seized money — claiming that the search was "like law enforcement hitting the ultimate jackpot."
A month after the raid, DEA agents traveled to a Unimed plant to inspect chemicals and residue, according to court records. Mexican authorities on June 13, 2007, filed criminal charges against Ye Gon and sought his arrest. Ye Gon was far from Mexico when the authorities found him.
Ye Gon was eating dinner at an Asian restaurant in Wheaton, Md., on July 23, 2007, when DEA agents swarmed in and arrested him on a criminal complaint. Three days later, a grand jury in Washington indicted Ye Gon on a single charge of conspiring to aid or abet the manufacture of more than 500 grams of methamphetamine, knowing that the drug would be imported by the United States. The crime carries a minimum-mandatory 10-year prison term. (A superseding indictment lodged against Ye Gon in November 2008 added China to the countries where the alleged scheme took place.)
Justice Department trial attorneys Paul Laymon and Wanda Dixon, prosecutors in the Narcotic and Dangerous Drug Section, picked up the Ye Gon case. Dixon spent seven years as an assistant U.S. attorney in Washington before moving over to the section two years ago. Laymon, a former federal prosecutor in Tennessee who has been with the section for four years, is an expert in meth investigations. He helped establish the Southeast Tennessee Methamphetamine Task Force in 1999.
TROUBLE FROM THE START
Just one week after Ye Gon's arrest, the government's case was already under fire.
Magistrate Judge Alan Kay, who was deciding whether to keep Ye Gon locked up, questioned the government's evidence. Kay said the Mexican government's seizure of 19 tons of a chemical containing pseudoephedrine in December 2006 suggested the illegal importation of chemicals into Mexico — not the United States. But the judge said overall the "government proffered only thin evidence in support of its case," court records show. Aside from the cash and weapons seized, the judge said in an order, "there was little before the Court at the hearing to establish defendant's involvement in a conspiracy to import illegal drugs into the United States." Still, Kay ordered Ye Gon detained on the serious nature of the conspiracy allegation itself and noted that Ye Gon was a potential flight risk.
Defense lawyers point out that single-count indictments without underlying drug offenses generally suggest that authorities did not let the investigation play out long enough to catch a suspect closer to the drugs. "Any smart lawyer who sees a single-count indictment in a case of this size knows he will have his day in court," said Bernard Grimm, a partner in the Washington office of Philadelphia-based Cozen O'Connor who is not involved in the Ye Gon case.
Ye Gon, according to his lawyers, was a legitimate businessman against whom the Mexican government conspired because of his Chinese heritage. In a July 2007 affidavit, Ye Gon called himself an "ultra-successful" entrepreneur. "I am not a drug dealer, neither am I a drug lord, much less a drug kingpin," he said.In the course of two years, Ye Gon hired and fired several lawyers; his latest counsel — retained in October 2008 — are Washington-based attorneys Manuel Retureta of Retureta & Wassem and solo practitioner A. Eduardo Balarezo.
Lawyers for Ye Gon said the $207 million seized from their client's home has been spent by the Mexican government.
Two months into the case, Laymon pitched the possibility of a deal, according to Ye Gon's lawyer Martin McMahon of Washington's McMahon & Associates. "He sat down in my office here and said, 'You know, Martin, there is a way here to plead him out. We can do a deal.' I said, 'Paul, that is impossible. This is going to trial one way or another,' " recalled McMahon. Laymon declined to comment, as did a Justice spokeswoman.
Judge Emmet Sullivan was also skeptical of the government's case. He asked prosecutors about how they planned to prove that Ye Gon knew the chemicals he was selling ultimately became meth that was then distributed in the United States as opposed to any other country. Justice lawyers, who were reluctant to reveal details of their investigation in open court, told the judge that most of the methamphetamine in the United States is made in secret labs in Mexico.
Defense lawyers argued there was no physical evidence tying Ye Gon to methamphetamine. "Ask yourself, your honor, if this guy is into meth, was any meth found at the house? No. Was any meth found at the facility? No. At the warehouse? At his executive office? I mean, give me a break, your honor. This case is a travesty," McMahon said at a 2007 hearing.
When pressed by the defense to turn over chemical samples taken from Ye Gon's property in Mexico, prosecutors said a judge in Mexico was preventing that information from being released.
One issue that consumed a considerable amount of time in court and in briefs dealt with the Chinese government. Last September, Justice trial attorneys asked for permission to depose witnesses in China at the company that reportedly sold chemicals to Ye Gon.
Laymon said in court papers in September 2008 that the depositions would show that Ye Gon imported "staggering" amounts of chemicals from China and that he only sold a "relatively small portion" to other pharmaceutical companies. In May, the government suddenly backed off. Laymon sent a one-sentence e-mail to Ye Gon's lawyers that said: "Counsel: The government is no longer seeking depositions in China."
At a June 2 hearing, Laymon explained that, while "trying to negotiate with the Chinese government, the terms of the depositions, we encountered some stumbling blocks" over conditions China wanted to impose on the Justice Department. "So the bottom line is you don't have cooperation from China then?" Sullivan asked.
"Well, yes and no, judge, because as I've learned in this case, things have a habit of turning quickly or changing quickly so that since — " Laymon said. The judge cut him off.
"Is this case due for a change real quickly?" Sullivan asked.
PROSECUTION UNDER FIRE
On June 22, Laymon filed a five-page motion to dismiss the Ye Gon indictment, noting that the Justice Department expected Mexico to take the lead in prosecuting Ye Gon. "It is among the most significant cases that Mexico has brought as part of its strong enforcement actions against illicit importation and manufacture of methamphetamine precursor chemicals," Laymon wrote.
The prosecutor included a single sentence in the motion identifying the evidentiary concerns. A key witness who is incarcerated in Mexico had recanted and another witness was refusing to testify, fearing reprisal.
Sullivan, who just two months earlier agreed to throw out the indictment against Ted Stevens because of alleged prosecutorial misconduct, did not hold back his frustration at a hearing later that day. "I'm not pleased at all with anything I've heard from the United States government," Sullivan said. Prosecutors, the judge said, knew the witness in Mexico recanted more than a year ago but did not tell the defense until May 22.
On June 30, Ye Gon walked into Sullivan's court unshackled and wearing an orange jumpsuit with the initials of the Central Virginia Regional Jail on his back. "This is the second time in less than three months in a high profile case that the Department of Justice has come before this Court and asked it to dismiss an indictment after allegations that…information was not timely produced to the defense," the judge said. Sullivan noted the government made its "belated disclosure" about the witnesses after Ye Gon filed a motion for sanctions.
Paul O'Brien, chief of the Narcotics and Dangerous Drug Section, said in court that some of the judge's "characterizations may not be accurate." Prosecutors said in court papers that they followed their obligations to disclose material to the defense and did not make any misrepresentations to the court. A hearing is scheduled for July 30.
Ye Gon is not likely to be released from custody anytime soon. Ye Gon's lawyers are fighting extradition, saying he cannot get a fair trial in Mexico. "If they had a strong case they would try the case," Balarezo said. "As much as they made of this case, they would try it here if they could. The problems existed long ago."